This diary was given to Cindy Carroll at the Naples Oldtimers Reunion by a family member of Frank Watts Hall. Frank Watts Hall was a school teach on Henderson Creek from October of 1898 to April of 1899. He writes almost daily of his life while teaching a very small school located in Little Marco. He writes about the weather, the school children, his trips to Marco....a little bit of everything. He boarded with my great grandfather, Reese Kirkland, (whom he calls Mr. Kirk, Mr. Kirkland or Old Man Kirkland) his wife Dyce Caroline Wiggs Kirkland and his five boys: Reese "Bud" Kirkland (my grandfather), George Washington Kirkland, Chester Arthur Kirkland, Daniel Jackson Kirkland and Noah Kirkland.



Original Verson:

Frank Watts Hall Diary 1.pdf

Frank Watts Hall Diary 2.pdf

Frank Watts Hall Diary 3.pdf

Frank Watts Hall Diary 4.pdf


Typed and Annotated by Ray Carroll:

School Teachers Diary typed.pdf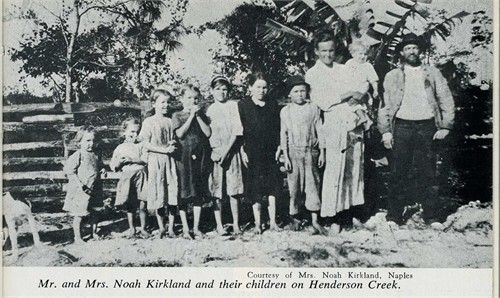 Photo in the Naples News. Photo taken circa 1917. Additional info about photo:
from left to right: Ora, Eva, Nellie Delorah, Thelma, Grace, Bertha Lee, Luby Javan,
Mrs. Jessie Victoria Walker Kirkland holding Noah William Jr. "Willie", & Noah William Kirkland.

Photo originally in Walker Family History by Mary Katherine Walker Worth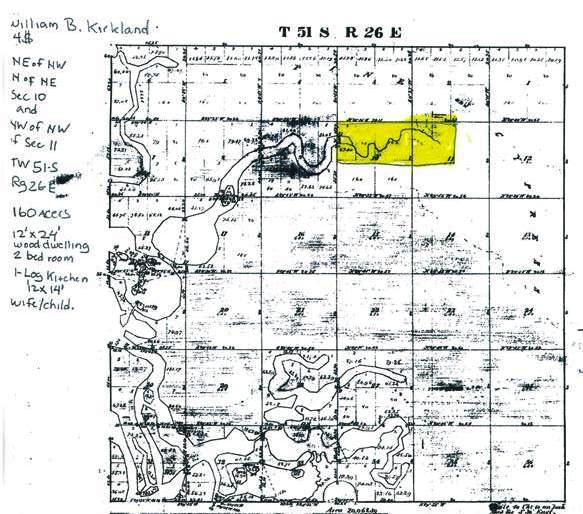 1897-1903 Homestead Map of William B. Kirkland, Brother to Old Man Reese Kirkland.
His 160 Acres is highlighted in yellow at the tip of Henderson Creek.